Our rooms & suites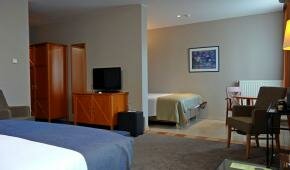 Our Family Rooms
The Leopold Hotel Brugge is a child friendly establishment and as such we have rooms ideal for families looking for a holiday or vacation in Brugge.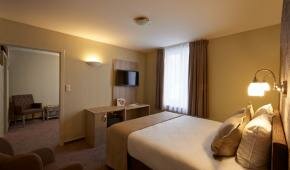 Leopold Suites, Spacious, comfortable and relaxing
The Hotel Leopold Brugge' Suites are very spacious, comfortable and quiet rooms, of around 30+ sq metres.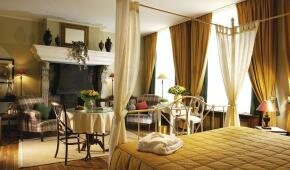 Garden Suites, Classy and unique
The 2 wonderful Garden Suites (approximately 45m2) of the Hotel Leopold Brugge are decorated in a trendy cottage style.
Economy Rooms (unrenovated)
We have been renovating all our rooms over the last 2 years but still have a few left to do. We sell these as Economy Rooms.
Some are single, some double or twin.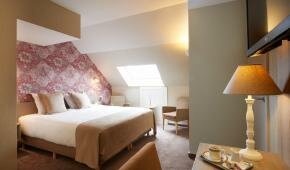 Standard rooms
Our newly renovated Standard rooms are either for single or double use and may be configured with a single bed (90-140cm wide), a double bed (160-180cm wide) or two twin beds of 90cm wide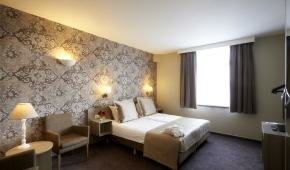 Executive Rooms. Comfortable, spacious and quiet.
Spacious, comfortable and quiet, our 15 Executive double or twin rooms (between 21 and 40 m²) have everything you need for a pleasant stay with us!